What is TIME?
The Test Information Management Environment is a web-enabled, secure environment for the entry, storage, recall, analysis and reporting of test of procedures and test information for hardware, software or systems. It currently stores Rescue-21 test area for remote fixed facilities (RFFs) around the United States.
What does TIME do?
Establishes a secure, central repository for test information
Provides near-real time access to test data and analysis
Supports repeatable T&E processes
Allows comparison of test data over time for the same location
Generates outputs in numerous formats (including GIS)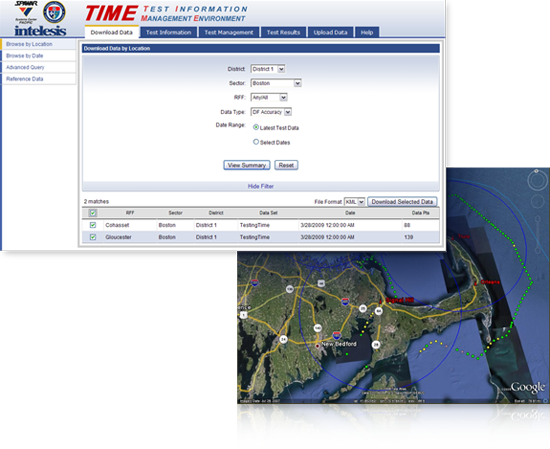 Copyright © 2015 Intelesis Technologies. All rights reserved.